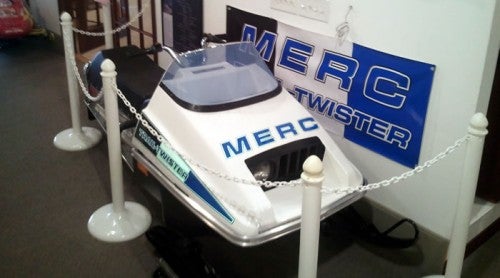 Yes indeed! You could be the proud owner of this fantastic looking 1976 Mercury 440cc Trail Twister Restored and Donated by Tom White!
Simply visit Thee Hall of Fame Website and follow the instructions to buy a small mound of raffle tickets today. Winner will be chosen at next May's Classic Sled Roundup on May 16th, 2013. You do not need to be present to win. All proceeds go to make Thee Hall of Fame Thee best Hall of Fame of all Hall of Fames.
OR – you can take a shot at this sure to be classic 2013 Polaris Indy 600 that will be raffled at the Ride With The Champs on February 16th 2013. Wouldn't that look cool next to your original Indy 600?