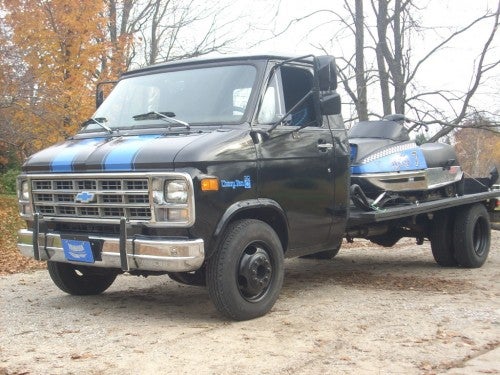 So what's a vintage guy to do after he's customized his vintage Yamaha Exciters and made them totally awesome? Why make your own vintage sled hauler as well. Here our own Bull Session's master BS'ers known as "Mr. Exciter" shows us all how it's done.
He bought the 79 chevy camper with just 48,000 miles on it. The camper leaked, so the person he bought it from put the flat bed on it. Mr. Exciter then had the "Bad to the bone" decal put on the side.
All I can says is "awesome"!