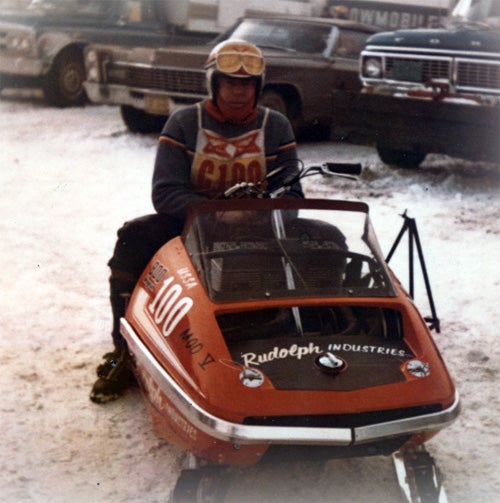 Gordon Rudolph was a well known figure in racing in the 1970's. His early years racing Rupps put him on the map, including racing this monster 800cc machine. Gordon often qualified throughout his career for the World Series, winning two of those titles. Gordon also qualified several times for the Eagle River World's Championship.
Perhaps what Gordon will be best known for is he had the earliest IFS racers out there – building one from car parts on a Rupp very early in his career. In late 1972, Gordon built 6 unique IFS machines, two of which were the inspirations for the very successful Polaris RXL.
The Rupp pictured above is, indeed, a very special machine. What can you tell me about it?