You can order a full DVD of the weekend from BRAAP films.
What a weekend! First off, Todd and the Derby track staff need a huge round of applause for keeping the races going – this year and every year. They had to deal with a special challenge this year, as we woke up to fourty-degree temperatures on Saturday morning. Todd jumped into high gear when he found a couple of feet of water in the pits, and turn three almost completely underwater. Despite the challenge, Todd somehow managed to get the track and the pits in shape and got the races started on time.
The temperatures dropped all day Saturday, and we had some great racing, with even better racing on Sunday. The World Championship, which normally starts right on time at 3:00, was moved to the last race of the day, and did not get started until well after it was dark out.
Hard off the line was Bradee Mlaskoch on a heavily modified 1973 starfire and Adam Hagen on his Arctic Cat. A couple laps later, Matt Goede and Kevin Flannery found the handling to get around them, then they pulled away. Flannery was right on Matt's mud flap for parts of the race, but Matt kept his line and kept up the pressure all the way to his fist victory and World Championship title. Flannery, Todd Krikke and Bradee Mlaskoch all made the podium.
Adam Hagen crashed on the last lap, breaking his arm in the process. I talked to him via phone later that night. "Tell Goede's that if they do not save me some of that apple pie (a delicious adult beverage they are known for), I will club them with my other good arm." He said. Broken arm or not, Adam was upbeat happy.
You can read all the race results here.
Earlier in the day, Brent Miller and Mark Pomasl tangled in a 250 IFS final. Brent got his leg hurt pretty bad and is still recovering after a couple surgeries. He'll be watching this weekends race from a hot box and we all wish him the best on a quick recovery.
I would like to thank Becky Stull, who worked feverishly all weekend to bring the results live to everyone who could not be there via the Bull Sessions. I think Becky now has a fan club the rivals that of her husband, Bill "the one man Rupp factory racer" Stull. From the bottom of our heart Becky, THANK YOU!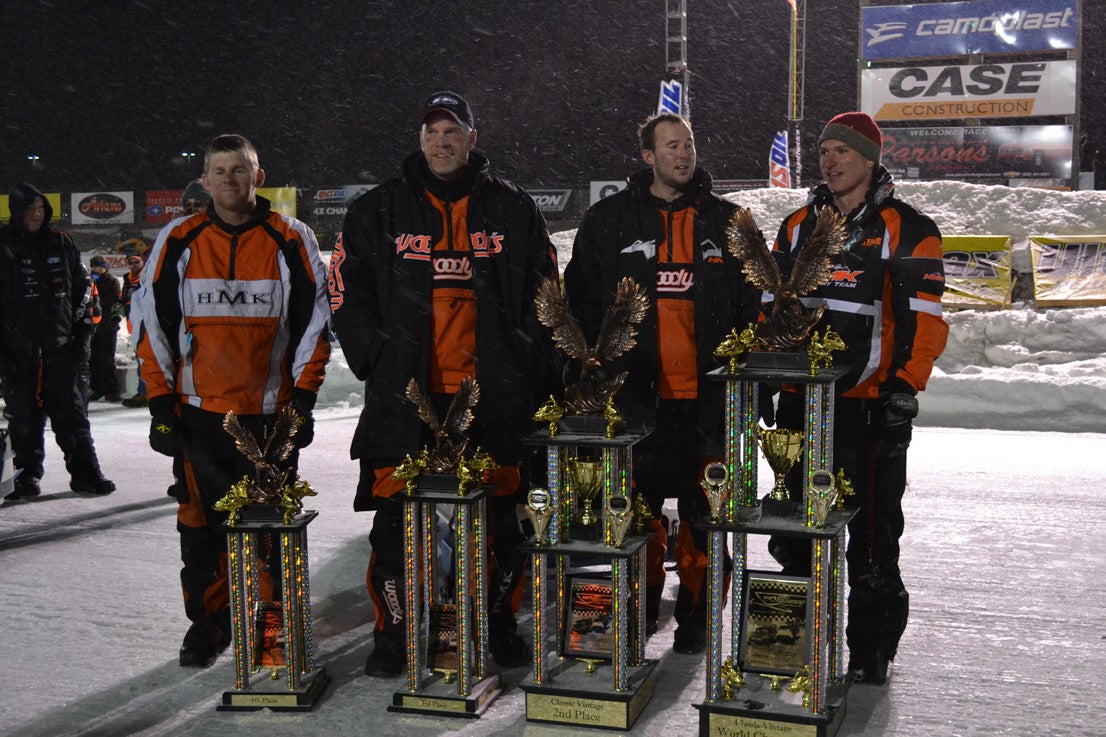 The whole vintage weekend is an experience that you should try at least once in life. The racing is great, but the people who hang around for the racing are even better. None finer in the world.