Dream Sled Come True
Written by Dean Bedgar
Snowmobile enthusiasts are a true and often loyal breed, especially when it comes to brands. I was raised on Ski-doo and that is truly where my heart will always be, even though I do own a few Cats.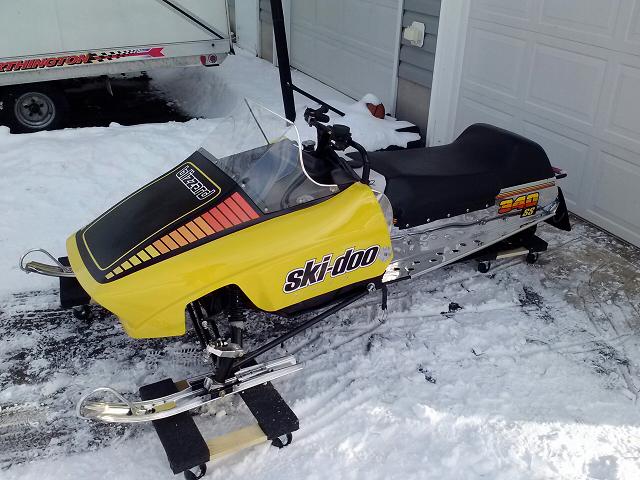 My restoration story goes out to the fellow restorers who know exactly what goes into a true restoration. Now, my sled while being restored, may strike a nerve with the purists of the sport. But, the way I look at it, if it makes the sled a piece of art, why not, bring on the powder coat and polish. It started about seven or eight years ago, I was at a summer show in Boonville NY (where I grew up) and needed a correct recoil handle for my 76 Arctic Cat SnoPro clone.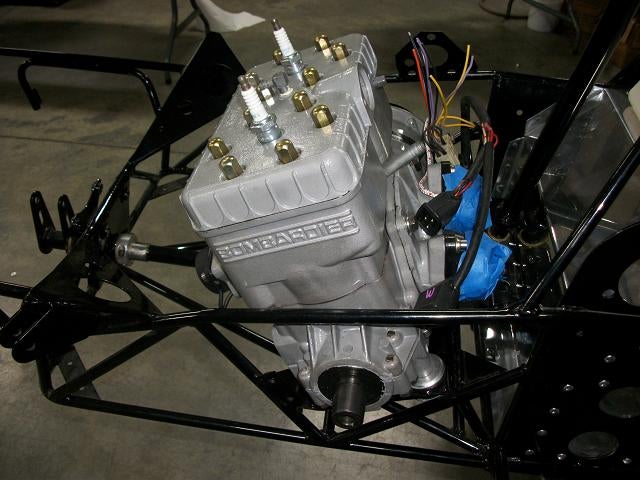 A buddy of mine said "Hey, there is a guy a few trailers down that has a box of handles – can't miss the trailer it has #31 Margo Racing on the side." I rushed down, found the trailer and found the handle. I introduced myself and explained what the handle was for. The gentleman smiled and said "My friend, if that is all you need – it is yours." That was the first time I had met Dick and Ronda Marckel and we have been friends ever since.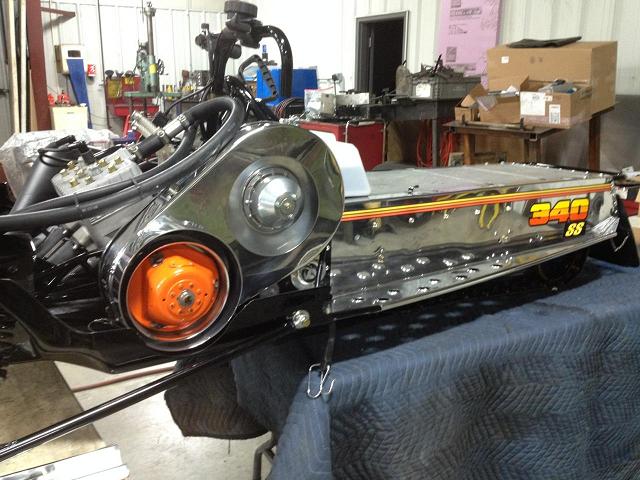 The 1978 Ski-doo Blizzard 340SS came to Dick the same year of our first meeting. A friend of mine had given the tunnel/birdcage to Dick to have the shock towers re-installed as this chassis was used for drag racing and had been converted to a rigid suspension. You see, Mr. Marckel has a great ability to reproduce Ski-doo SnoPro Clones for racing as well as correcting bad modifications that people do to the sought after originals. Well, I am sure some of you know how these stories go – the work was done and the bill needed to be paid. My buddy called me up and had admitted he had bitten off more than he could chew – if I paid the bill the chassis was mine.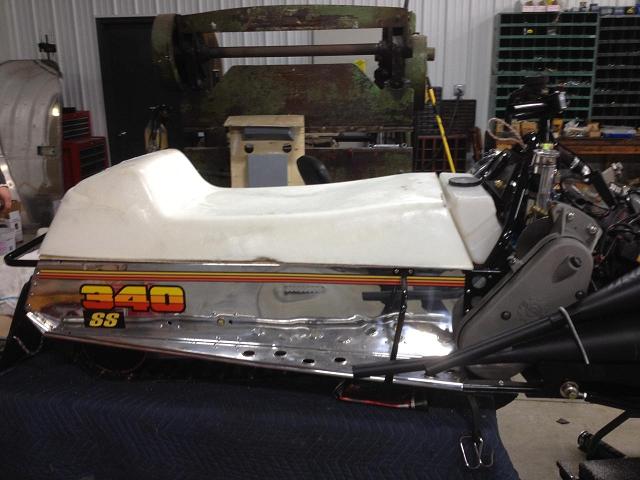 So, I paid Dick and ended up with the tunnel and birdcage. I spent nearly the next six years searching and acquiring parts. Hood and duct work found up here, clutches and pipes found out there, suspension pieces found down there; you're getting the picture. Slowly I realizedthe corner of my garage where the tunnel/birdcage was stored, was filling up. I had seen Dick over the following years, either at the National Snowmobile Shows or at the Boonville Races (Adirondack Cup). Which, oh by the way, was won this year by his driver Matt David – congrats to Matt, it has been a long road.
Dick and I had talked, I had told him I had a pile of parts and needed to put the sled together. We knew it would be a challenge but never the less; Dick just smiled and said he could make it happen. The build took place with Dick and Jeff doing all the work and I continued to hunt down parts as needed. I need to thank folks who, while their part may seem small, the success of the project could not have been completed without their help. Lee Frederickson, Ron "Goose" Thompson, Dave Spaulding, Bruce Pudoka, Kurt Krueger and Al Enno to name a few. After many phone calls, text messages and conversations, the day of completion could not come soon enough. I took delivery of the sled on February 5, 2015 – approximately a year and a half from the day I loaded all those parts into his trailer at the National Show in Boonville. My wife and I stood last night in the garage staring at the sled that had come into our possession as just a tunnel and birdcage. The result is stunning and the sled is of the highest quality. I would like to close with saying this, if you go to a snowmobile show; realize these machines from the past are usually a labor of love. Whether it is a sled restored with a spray can of paint or powder coating