This story was submitted by Gregory Morris.
Here's a super rare 1975 muscle sled you never see, an AutoSki SS400. I was talking with a friend of mine, Aaron Zeoli of Pennsylvania and he was telling  me about an SS400 that had surfaced in southern Ohio. He was going to pass on buying it and thought I might want it since AutoSkis are one of the main brands I own. After many phone calls to the owner, I finally got him to sell it seperately from the others he had in a package deal.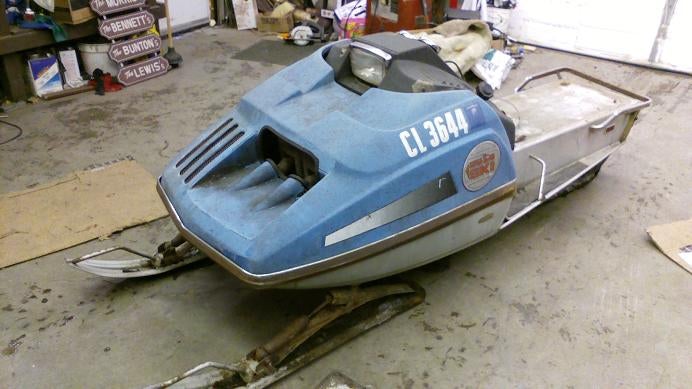 Luckily the sled was mostly complete, right down to the Kelsey Hayes juice brake. This sled is #7. I already had #6, so to have two of the rarest Auto Ski muscle sleds built back to back is very special. There are difference between the two machines. #6 has the Mach style slide suspension with a cleated track while #7 has the wheeled suspension and all rubber track. The motors are the same specification as the 1974 MERC SnoTwister Kohler RS400 Motor.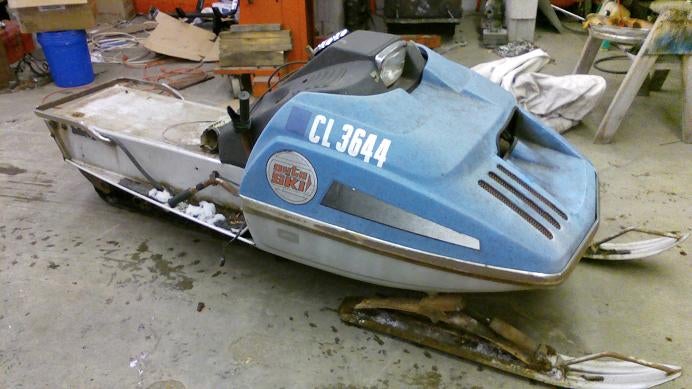 One of the sleds will be restored to show, and the other will be a rider. Many thanks go out to Aaron Zeoli for telling me about the sled. This would have never come together without him. Thanks Double AA!