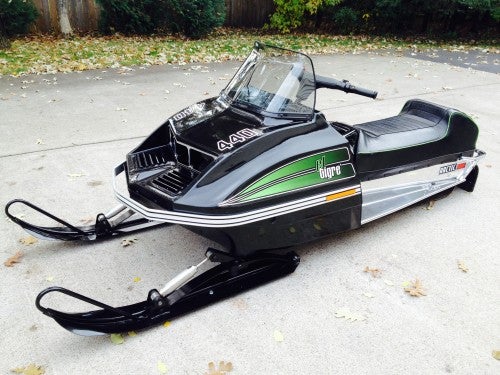 Hey Guys:
I'm pretty proud how my 1974 Arctic Cat El Tigre turned out. Its always a rush when you get fire in the hole for the first time right? It's the 440 quad plug, or as I like to call it now "the money pit".
It was sitting on top of my office in storage "waiting", until Friday afternoon when I thought "it wont get running sitting up there!" So Saturday I spent all day and finished it up and got her running.
Now just waiting for snow to test ride, motor sounds good responsive – this will be fun!
Sent in by proud owner Mark Rothfork, who lives near the Twin Cities in Minnesota.